Pain around your temples and ears, wind and bugs bothering your eyes, fogged lenses, skin irritation caused by sweat or prolonged use around your nose and temples.
Unfortunately motorcyclists are all too familiar with these annoyances, which often compromise the freedom associated with motorcycling adventures, especially when travelling long distances.
Not everyone knows that there's a single solution to these problems, which actually result from choosing sunglasses that aren't suitable for use under a helmet.
Our vision experts guide you through the range of motorbike glasses, helping you to recognise eyewear that is truly designed for the needs of motorcyclists.
Must-have features of motorbike glasses
So, you've found the motorcycle glasses you want to buy. Before you do, you'll want to check all the following aspects. Only then will you be certain that you've chosen the best motorcycle glasses.
Motorcycle glasses
It sounds trivial, but the first thing to check is that they are actually glasses designed for motorcyclists. Avoid buying multisport eyewear suitable for both football and motorcycling. Ergonomic frames designed to be worn under a helmet are essential. Another precaution if you have visual defects is to make sure that the frame can accommodate corrective lenses, ensuring the best vision and fit on your face.
Short temple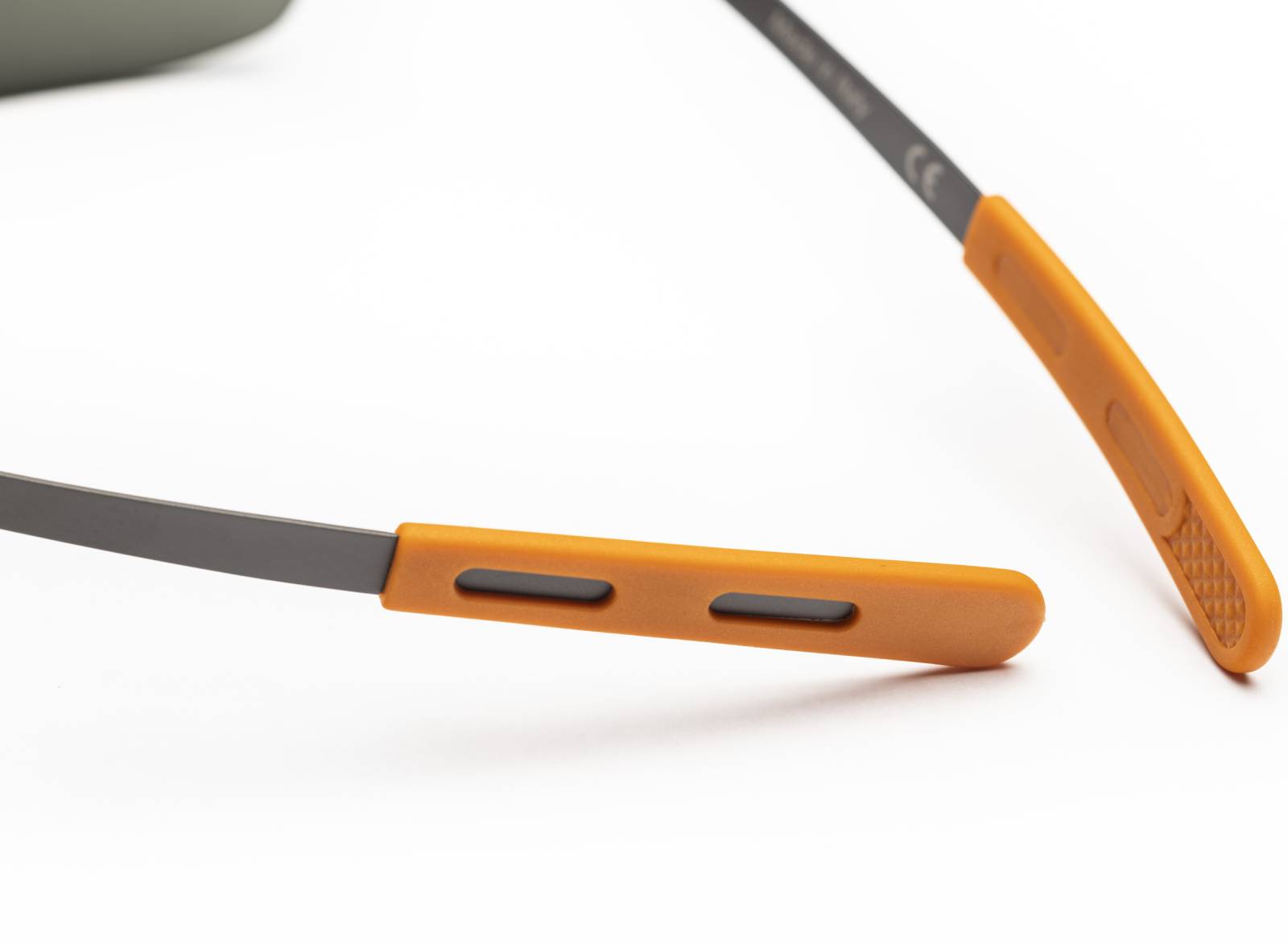 The main cause of pain under a helmet is related to the long temples of classic sunglasses: the temple is compressed by the helmet and creates discomfort on your temples and ears. This is why when choosing it's essential to check that the temples of the motorbike glasses are short and ergonomic.
Wraparound design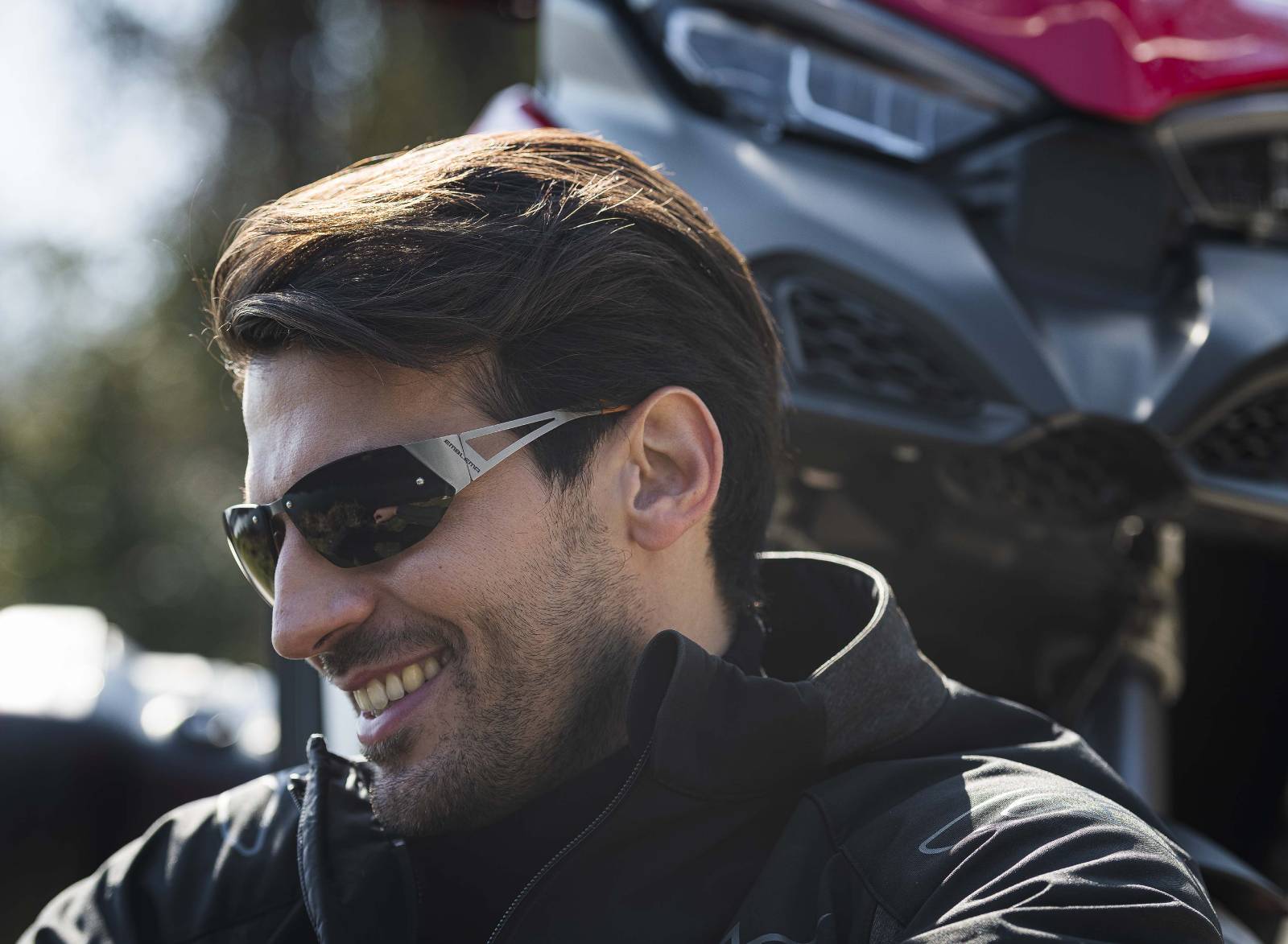 Wraparound motorcycle glasses are essential, not only for a matter of style but also for functionality. A curved shape provides protection against wind and insects as well as the best peripheral vision while riding.
Firm fit
The glasses must always ensure a firm fit even when worn for long periods of time, under a helmet and in high temperatures. The possibility of choosing from several different sizes is also an indication of special attention to this factor, in particular the availability of styles specifically suited for large or small faces.
Lightweight, durable material
The choice of frame material is another key element. The two most common choices are generally polycarbonate, used by most sports brands, and metal. It's a good idea to opt for steel or beta-titanium, totally hypoallergenic noble metals with exceptional properties of lightness, strength and mouldability to the face.

Tips and nose pads
It seems like a detail, but the composition of tips and nose pads is also important. The best option is Thermolast-K®, a 100% hypoallergenic material that guarantees maximum comfort and a snug fit even during prolonged use in hot and humid conditions.
Quality lenses
The importance of optimal vision is crucial when riding your motorcycle. This is why you must also consider the lenses when choosing: the best lenses for motorbike glasses are nylon lenses with internal anti-reflection and scratch-resistant treatments. Another important thing is to find glasses with lenses designed for riding in different conditions: semi-polarised lenses, lenses for night driving, lenses for low and variable light conditions. Even better if they're ZEISS lenses. 

The best shape for motorcycle glasses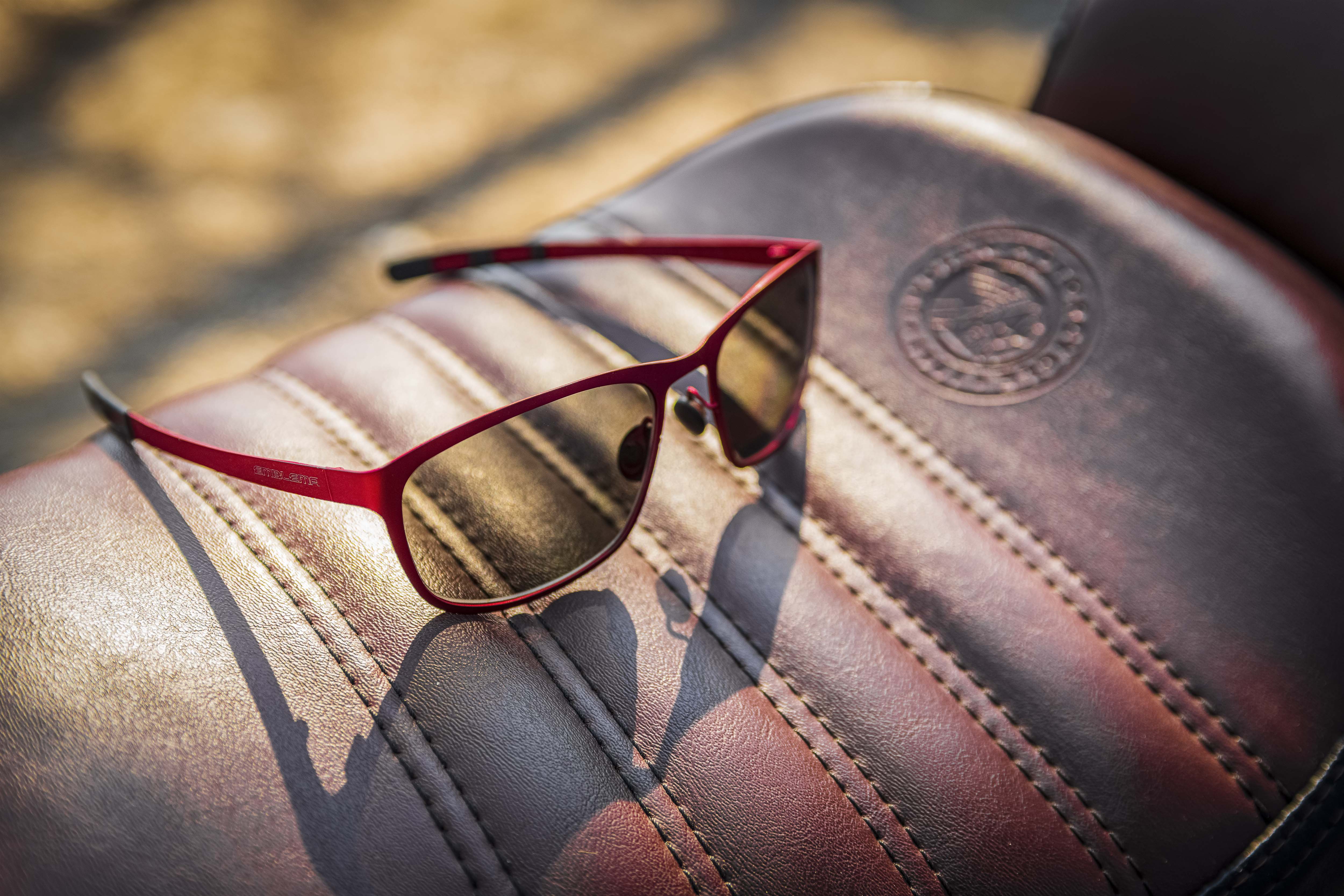 Is there a best shape for motorbike glass frames? To be honest the shape mostly depends on the needs of the motorcyclist. A rectangular or rounded wraparound shape is generally preferred. Vintage-style goggles also offer excellent protection for motorcyclists. Those who ride in the city for shorter trips and at lower speeds can also opt for less enveloping forms such as teardrop-shaped motorcycle glasses.


The motorcycle eyewear line on Pleyers

The experts at Pleyers have chosen to offer motorcyclists Emblema eyewear, a brand that first designed glasses specifically for the needs of bikers. A line of sunglasses, adjustable glasses and sunglasses with presbyopia insert is available in several colours, shapes and with the possibility of customising the temple.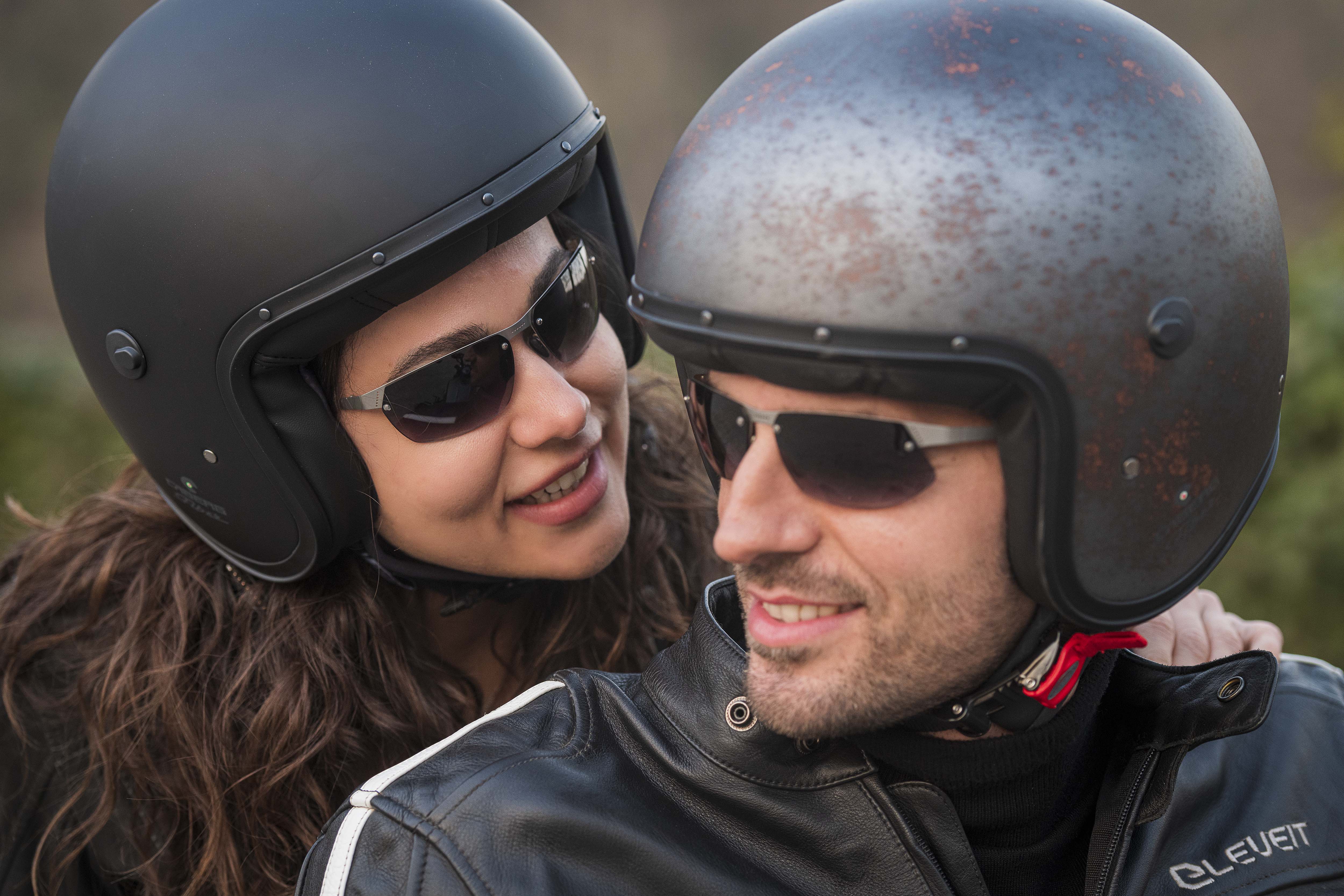 Regardless of style and colour, motorbike glasses play a key role in terms of both riding freedom and, most importantly, safety.
With the advice of Pleyers' vision experts, you can choose the right motorcycle glasses for your needs and ride off on your next adventure.