Sharp vision and adequate protection are essential to enjoy your sport to the fullest.
Choosing the right sports glasses for tennis and padel makes all the difference on the court, whether for sunglasses or prescription glasses.
In this article our experts guide you in your choice of tennis and padel glasses – both prescription and sunglasses – with one goal in mind: to give you the best vision while playing. Let's find out together how to find the perfect model for your next matches on the tennis and padel courts.
Tennis and padel sunglasses: protect your eyes without compromising your performance
For both tennis and outdoor padel, sunglasses are essential to protect your eyes against sun and glare while improving your vision on the court.  
The factors to consider when choosing tennis and padel sunglasses are:
Complete protection against the sun: choose glasses that offer 100% protection against UVA and UVB rays to safeguard the health of your eyes.

Lenses with specific features for tennis and padel: such as lenses that reduce glare and improve the perception of contrasts, making it easier to see the ball.

Lens material: opt for nylon lenses that protect against impacts and that provide eye safety and excellent visual quality compared to polycarbonate lenses.

Light, strong frame: choose a lightweight, durable frame, such as those made of polycarbonate or metal, to ensure the best comfort and fit.
At Pleyers you'll find a wide range of tennis and padel sunglasses in different colours and styles.
Prescription glasses for tennis and padel: correct your vision without sacrificing comfort
For those who need vision correction when playing, tennis and padel prescription glasses are the ideal solution. In this case, the considerations for frames and lens materials indicated for sunglasses apply, with a few more precautions: 
Frame and design: Choose a lightweight, durable frame, but also pay attention to the shape of the frame, which should be wrap-around to ensure a wide view and not restrict your peripheral vision.

Lens treatments: For optimal vision, choose lenses with anti-reflective, anti-fog and anti-scratch treatments. If you want to combine sun protection and vision correction, opt for photochromic lenses, which automatically adapt to changes in brightness.

Up-to-date prescription: It's essential to have a recent prescription from the optician with all the necessary parameters for prescription sports glasses, first and foremost diopters and pupillary distance. At Pleyers, you can request a free optical consultation now.
Protective glasses for tennis and padel: a guarantee for your eyes
Did you know that padel and tennis are sports with a moderate risk of eye trauma? So, if you play indoors and don't need prescription glasses, you should still consider protecting your eyesight with tennis and padel glasses designed for adults and children.
Padel and tennis glasses for children: clear vision for tomorrow's champions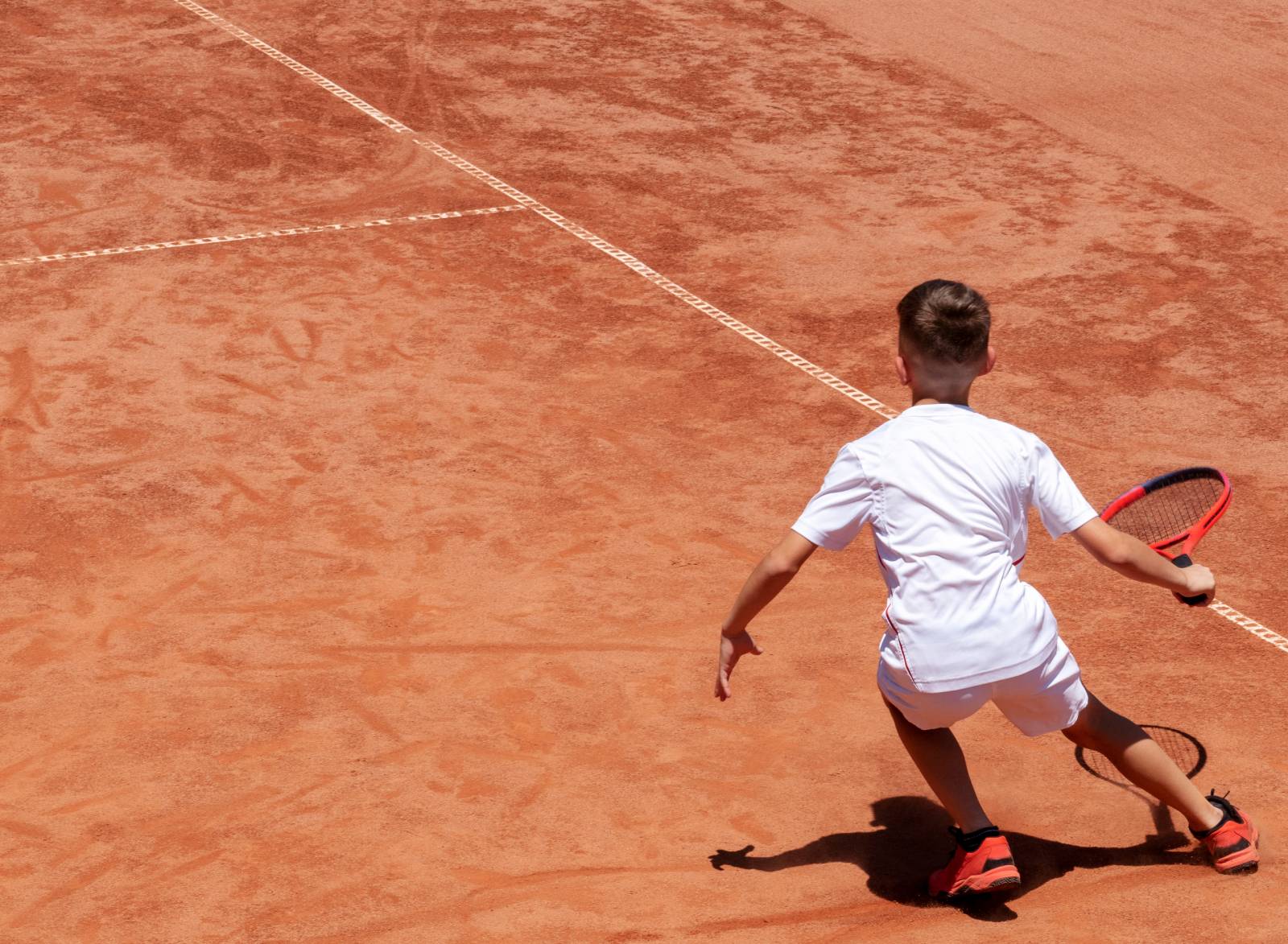 Even young tennis players need protective or prescription tennis and padel glasses. But how do you choose the right glasses for your child? Particular attention should be paid to fit and adaptability, as it's essential to choose sports glasses specifically for children with an adjustable strap that ensures a secure, comfortable fit. Also, pay attention to the materials of the frames and lenses: for children, polycarbonate is the safest choice because it's ultra impact resistant while remaining comfortable on the face. Finally, the lenses, whether protective or prescription, must be anti-reflective, anti-fog and scratch-resistant.



Tennis and padel glasses are an indispensable accessory to enhance your playing experience and protect your eyes.
Whether you're looking for sunglasses or prescription glasses for tennis and padel, making the right choice will allow you to focus on the game and give your best. Explore the wide selection of sunglasses, eyeglasses and children's glasses designed for tennis and padel players.