From five-a-side weekday players to professional footballers: at any level of play the problem for those who need to correct their eyesight while competing remains the same.
"How can I play football and see well?"
The answer isn't as obvious as you might think. Not all athletes with visual defects, whether children or adults, can wear contact lenses. Furthermore, some footballers, while not having to correct their eyesight, need to protect their eyes against possible shocks and impacts caused by the ball and play on the pitch. In these cases the best solution is to choose a pair of eyeglasses for football.
Football glasses, a functional, safe choice
It's nothing new to see some football players wearing prescriptive or protective sports glasses on the pitch. In fact, football glasses have been associated with a number of football greats both past and present. Among them was the famous Annibale Frossi, born in 1911, who was short-sighted and played with a pair of prescription football glasses with unbreakable lenses, secured at the nape of the neck by an elastic band.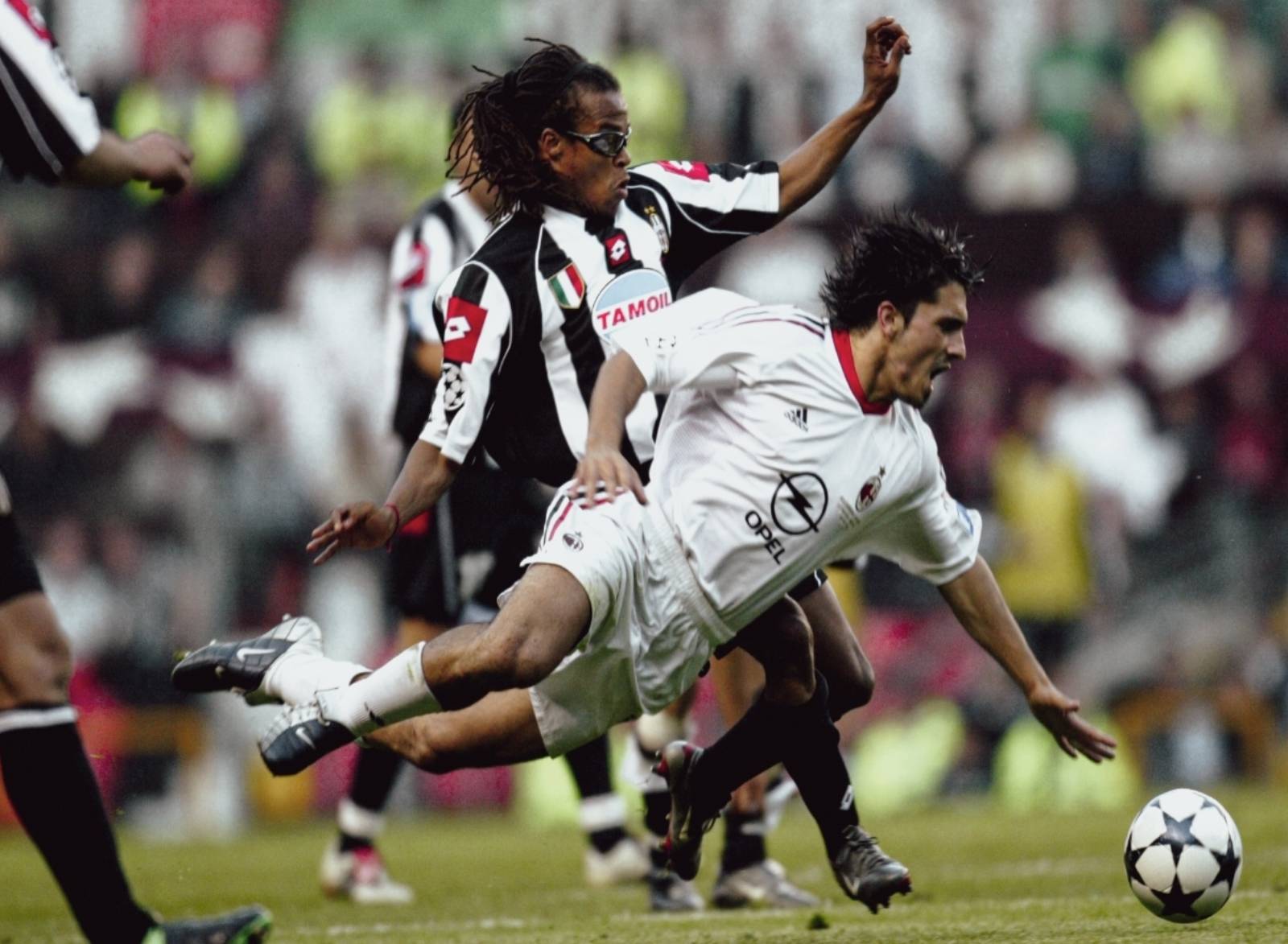 Equally famous but more recent was Edgar Davids, the Dutch midfielder who wore the jerseys of AC Milan, Juventus and Inter Milan, for most of his career playing with special sports glasses that made him unique and even more recognisable. In this case he didn't need prescription glasses but just protective football glasses. In fact, Davids had started wearing glasses with transparent lenses after an operation to remove a glaucoma, and eventually decided to keep the glasses on regularly to avoid potentially dangerous impacts on his face or eyes.
How to choose prescription glasses for playing football
In order to achieve the best in terms of both sporting performance and safety, even at the amateur level, it's necessary to use technical sports glasses designed specifically for use on the football pitch. Here are some tips from Pleyers' experts to keep in mind when choosing football glasses.
For children and adults.
1. Football glass frame materials
When choosing football glasses, and for sport in general, it's always a good idea to opt for glasses with polycarbonate frames. An ultra-performing, lightweight material with a high level of resistance and safety in the event of impacts or falls.
2. Type of lenses for football eyeglasses
For the lenses of prescription football glasses, it's essential to opt for quality lenses that are highly durable, accident-preventing and with specific scratch-resistant treatments. It's also useful to make sure that the lenses of football sports glasses have sufficient air circulation to keep them from fogging up. Furthermore, when selecting corrective lenses, a water-repellent and anti-fouling treatment can be requested.
3. Shape of glasses for playing football
The ideal shape of football glasses is definitely wraparound. A design that allows for a larger field of vision and good protection against dust and dirt, even on the sides.
4. Fitting of football glasses
Football glasses should always fit snugly around the nose and nape of the neck so that they don't slip, fall off or interfere with the player's play and well-being. Ideally, you should opt for glasses with adjustable fastening systems, including the elastic band or the temple+elastic combination.
5. Adjusting the size of eyeglasses for football
Particular attention must also be paid to adjusting the temples and elastic. Ideally, for this step you should ask for help from a specialised optician, who will be able to advise you on the correct distance between glasses and eyes. In general glasses should always fit at the right distance from the eyes: they shouldn't be so close that they touch your eyelashes, but they need to be close enough to prevent diffused or reflected light from passing through. 
Adjustable football glasses on Pleyers
Pleyers offers an extensive line of prescription glasses for playing football. Frames designed for the functionality and safety needs of football players that can accommodate any type of lens, whether protective or corrective. Available in many colours and sizes, both for children and adults.
Need help choosing football glasses?
Ask our eye care experts for a free consultation.