Eye injuries due to collisions during play or prolonged use of contact lenses occur very frequently during basketball practices and games.
Nonetheless, very few players and parents of young athletes choose protective basketball glasses. 
Protective glasses for basketball: why use them
Every basketball fan clearly remembers the incident involving the famous guard James Harden of the Houston Rockets during the second game of the playoffs against the Golden State Warriors. During a contested rebound, Draymond Green's left hand inadvertently struck Harden in the face, bruising both eyes and tearing the inside of his left eyelid.
Or Jaylen Brown of the Boston Celtics who had used contact lenses for many years, and after a game forgot to take them out and wore them all night, resulting in an eye infection.
Also emblematic is the case of the legendary former player Kareem Abdul-Jabbar, who, following a scratch that damaged his cornea while playing, started wearing protective basketball glasses for all games.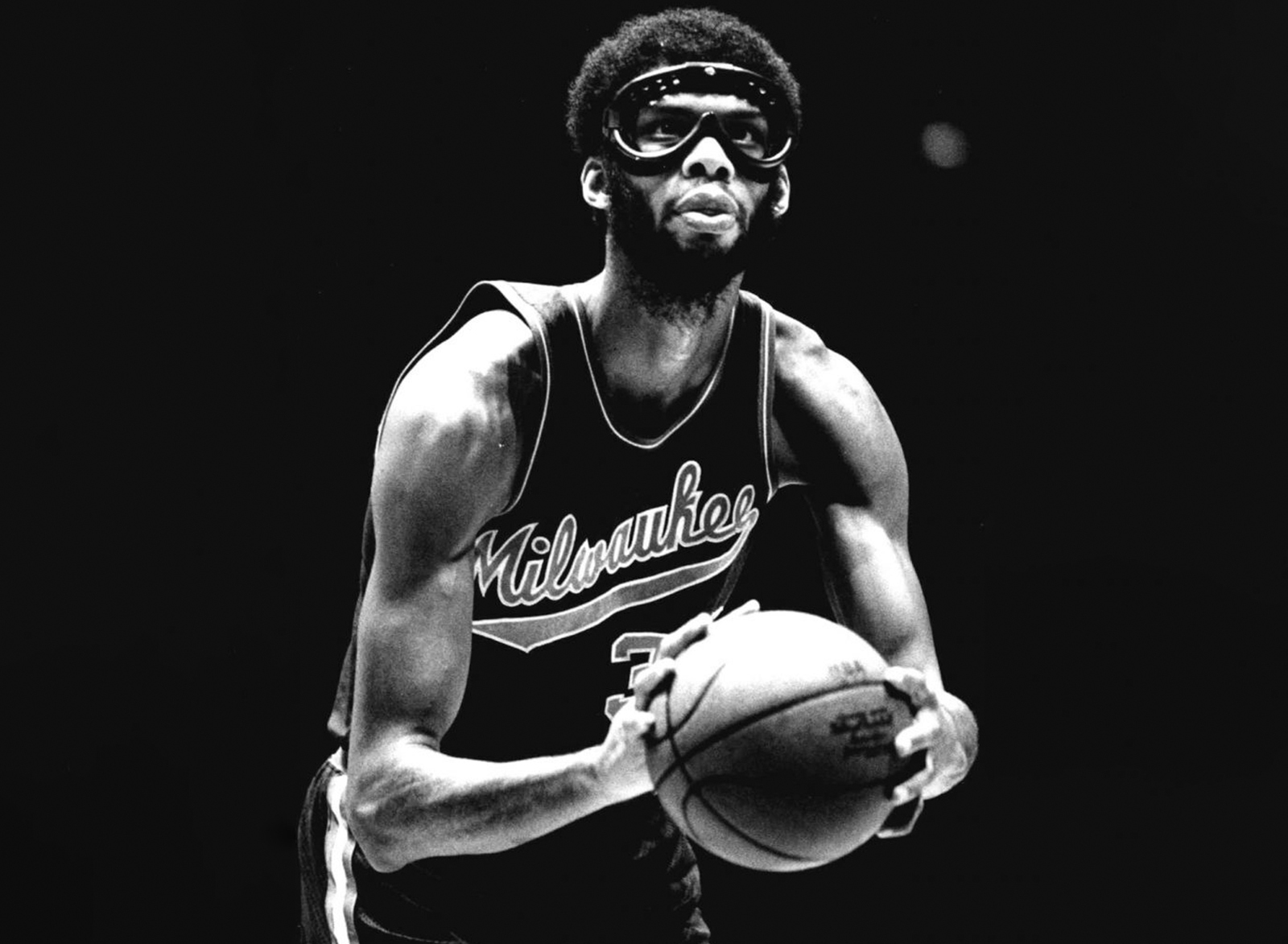 Basketball glasses with protective or prescription lenses prevent possible eye injuries for adults and children, as well as allowing the eyes to take a break from prolonged contact lens use that can cause redness and inflammation.

Protective glasses for basketball: why choose certified eyewear
Given their critical role of protecting the eyes and face, you should always check that your basketball glasses have the necessary certifications. More specifically, that they have been tested and regulated to ensure maximum safety during play, with a certificate that is also valid for competitions abroad. In fact you need to make sure that they comply with three standards:
EN 166 EUROPE

ASTM F803 USA 

JIS T8147.5. 1d JAPAN

Characteristics of protective basketball glasses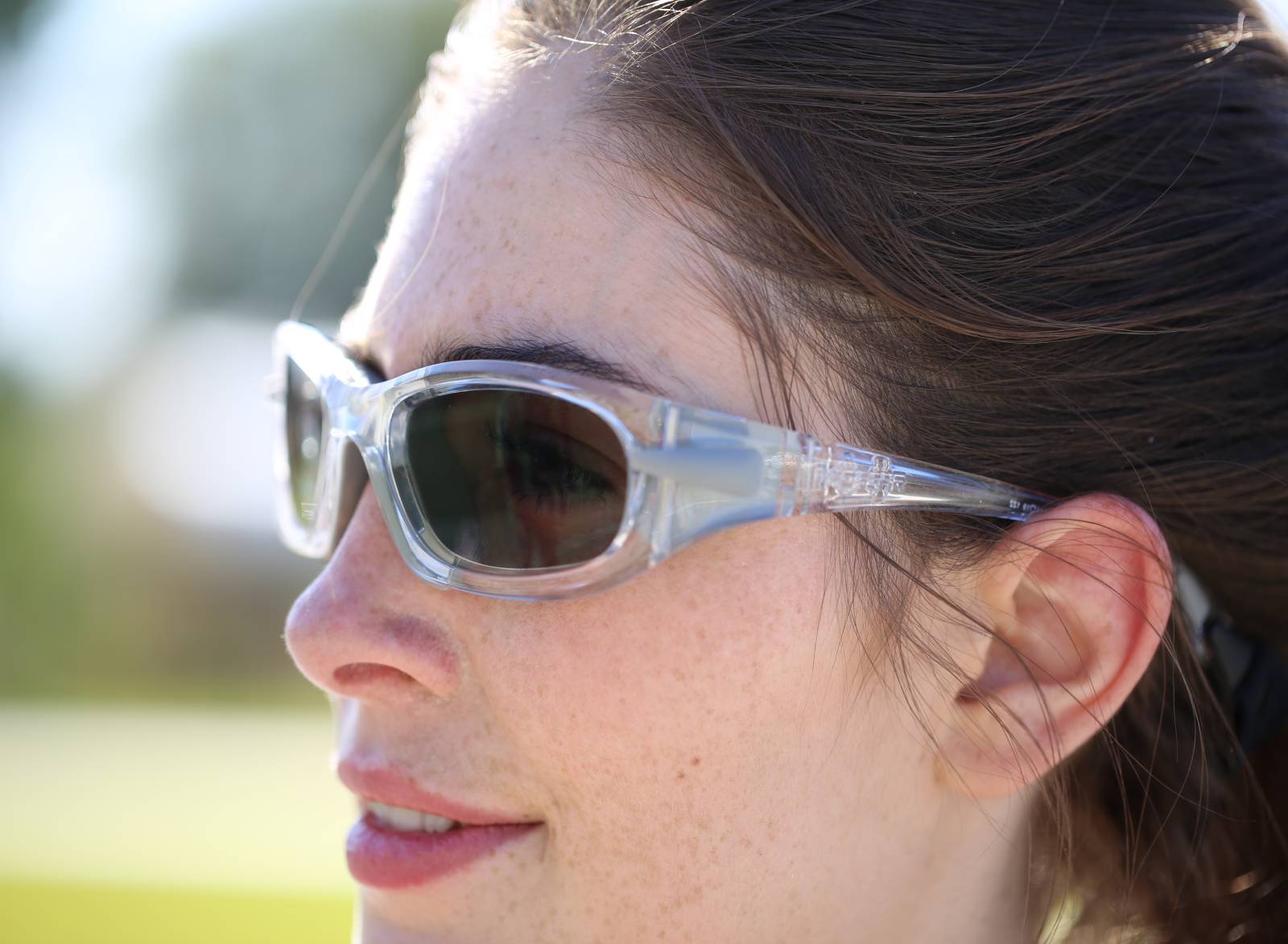 In addition to these certifications, it's important to choose frames and lenses for basketball glasses made of polycarbonate, an ultra-resistant and hypoallergenic material. Moreover, the glasses must be equipped with non-slip temples and not have any sharp edges in the frame to avoid injury in the event of a collision. These elements ensure optimal vision and a secure fit at all times, even when moving.

Prescription basketball glasses
What about basketball players with visual defects? By choosing the right style of sports glasses, you can protect your eyes while also correcting your vision. The basketball glasses you find on Pleyers can be prescription, even mounting lenses for advanced ametropias. They were chosen by a team of specialised opticians to ensure maximum competitive performance with the possibility of correcting myopia (short-sightedness), hyperopia (long-sightedness), astigmatism and presbyopia (age-related long-sightedness).

Children's basketball eyeglasses

Young basketball players are among the most important to protect in this sport and in sports in general. Pleyers also has a basketball and multi-sport line dedicated to kids. Lots of colours to choose from, all providing the same level of safety on the court.
Need information or advice on choosing basketball glasses?
Ask our eye care experts for a free consultation.